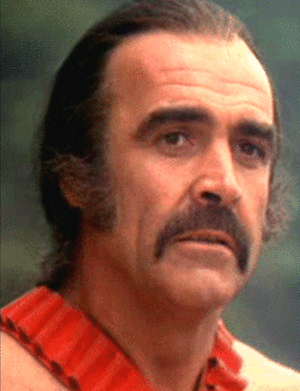 We all know of course that Sean Connery appeared in Asterix in the great "Asterix and the Black Gold"
He is a Secret Agent called Dubbelosix as he took his druidical exams six times and failed.
This is of course Canon for Asterix but for Bond? Probably not.
Although there is the obligatory self destructing message...
However the Sean Connery caricature is modelled on his Zardoz character.
Zardoz is an incredible film from 1973.